Photo by vasily-koloda on Unsplash
Completion Conference 21
The
Third Annual OCCDLA Distance Learning Completion Conference, was held
on June 4, 2021
. This online conference featured:
Keynote speaker, Maritez Apigo, Distance Education and OER coordinator and English faculty at Contra Costa College in California.
Two sessions of breakout discussions, including Q&A with Professor Apigo, facilitated discussion about best practices in online engagement, and time to reflect with colleagues from around the state about what we've learned (and learned to avoid) in the last year.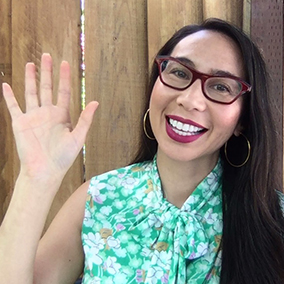 Over the last two decades, Maritez Apigo has had the honor of teaching English and ESL in community colleges, high schools, and middle schools in the Bay Area, California and in Hawaii. She has been teaching online since earning her M.A. in English and TESOL (Teaching English to Speakers of Other Languages) from San Francisco State University in 2012, and she holds an Online Network of Educators (@ONE) Certificate in Online Teaching and Design and an @ONE Advanced Certificate in Online Teaching Principles. Currently, she is the Distance Education Coordinator, the Open Educational Resources (OER) Coordinator, and an online and hybrid English Professor at Contra Costa College. She trains faculty in online teaching pedagogy at the college, district, state, and national levels. She is an @ONE Online Course Facilitator and an Online Course Reviewer for the state of California. Maritez's passions for social justice, equity, innovation, and student success are illuminated in her teaching pedagogy. When she's not teaching, you might discover her behind the turntables DJing, in the dance studio working on her dance technique, or at the park playing with her two young children. Read more of Professor Apigo's work here.


Agenda
Conference Agenda and Keynote Recording

Session 1 (theme) Keynote follow-up: Interaction practices that work
Breakout 1: Q&A with Keynote speaker Martize Apgio
Breakout 2: Discussion alternatives? Hypothes.is, Perusall, etc.
Breakout 3: Setting interaction expectations and consistency (strong, quality instructor presence; instructor caring)
Session 2 (theme) Reflections from 2020-21
Breakout 1: Managing the overwhelming nature of engaging with classes?
Breakout 2: How/whether to incorporate synchronous options in asynchronous learning (Is Zoom here to stay?)
Breakout 3: What will we retain/silver linings from 2021? What should never return?
All faculty and staff at Oregon community colleges involved with online learning are encouraged to attend, and registration is free. A stipend is available for part-time faculty who attend.
Conference Background
Online course completion rates are consistently lower for community college students than they are for in-person courses. In 2017, Steve Smith, the chair of the Completion Workgroup for OCCDLA, began a project to investigate what practices in Oregon were leading to improved student completion. Data was collected on courses from around the state that had the same or higher rates of completion than similar in-person courses. From this information and with the cooperation of distance learning administrators at OCCDLA member colleges, faculty members were identified and then interviewed about their practices.
In fall 2018, the first DL Completion Conference was held, bringing together faculty, staff, and administrators from around the state to discuss the findings from these interviews. A report, which included detailed feedback from attendees, was then sent to the state and all member colleges, distilling the findings and discussion from the day into areas for further exploration and professional development.