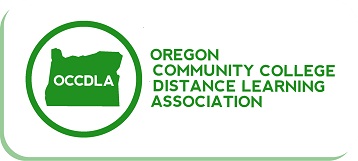 Connect Americans Now (CAN) is an initiative to improve Internet access to rural Americans through an economical mix of fixed fiber, wireless, and satellite connections. The primary area for investment is in innovative use of unused TV spectrum whitespace in the 700MHz band. The coalition has asked for support from the Oregon Community Colleges Distance Learning Association (OCCDLA).
CAN's innovative approach of using unallocated TV white space allows for much greater wireless coverage at significantly less cost than fixed wired networks. This approach would allow access to internet for many rural communities that don't have access to either wired broadband or mobile internet, and it should also decrease cost for service in locations that have limited access or options in rural areas. The technology for using this whitespace already exists, but requires approval from the FCC before it can be deployed in a widespread fashion.
The OCCDLA and its members firmly believe that Internet access is essential to affordable access to education. CAN's work shows additional promise for our most remote residents; the very same that Distance Learning in Oregon was born to serve. The rural digital divide is real in Oregon and limits many of our residents access to education. Because of these common goals, the OCCDLA offers its support for the Connect Americans Now efforts.