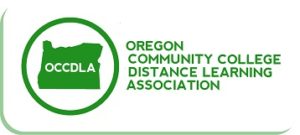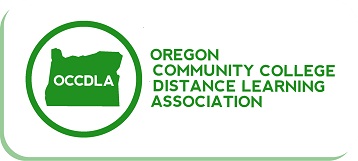 Dear Community College Colleagues,

The Oregon Community College Distance Learning Association (OCCDLA) is pleased to bring shared resources to all 17 community colleges once again this year with the support of the Community College and Workforce Department and in strong collaboration and strategic planning with the Council of Instructional Administrators and Oregon Presidents Council.

Below you will find an overview of some resources available to your college. For more information contact your college's OCCDLA representative and visit occdla.net

We wish you the best of luck and energy this term in your student success pursuits.
Zoom

Zoom is a synchronous online collaboration tool. You can conduct and record online lectures, host office hours, set up group meeting spaces for students, and more.  

Kaltura

Video is a great way to create engaging content for your courses and Kaltura makes video easy for educators. You can easily create and store videos accessible to students on all mobile devices without the pain (or publicity) of storing everything on YouTube. Kaltura integrates seamlessly in your LMS and is compatible with the captioning service below so you can request captioning without having to 'send' your content anywhere.

Films on Demand

Films on Demand is a streaming video collection that integrates with your LMS. You can choose from thousands of titles to embed directly in your online course. Both the Master Academic Collection and Master Career and Technical Education Video Collection are available to all Oregon Community Colleges.

https://occlaresourcesharing.wordpress.com

Captioning

Isn't it time to caption your video content? Captioning minutes are available through the OCCDLA Accessible Technology Initiative with a very quick turnaround time. These minutes won't last forever, so contact your campus representative now.

Open Educational Resources (OER)

OER are freely accessible, openly licensed materials that make textbooks more affordable for students. The Statewide Open Education Library Services Coordinator works with the colleges to share information, save students money, and customize course materials. Learn more at

www.openoregon.org

.

 

Professional Development

Stay tuned for more professional development opportunities throughout the year. From the NW eLearn Conference to Quality Matters training to the Completion and Retention Conference, OCCDLA provides a lot of opportunities for you and your college.

Technology Exploration Grants

Want to help your innovative faculty explore emergent technology? Winter 18, ETWG will re-open the emergent technology exploration grants proposal application. A link will be available on our site and announced Winter 18.  

http://occdla.net/strategic-initiatives/emergent-technology